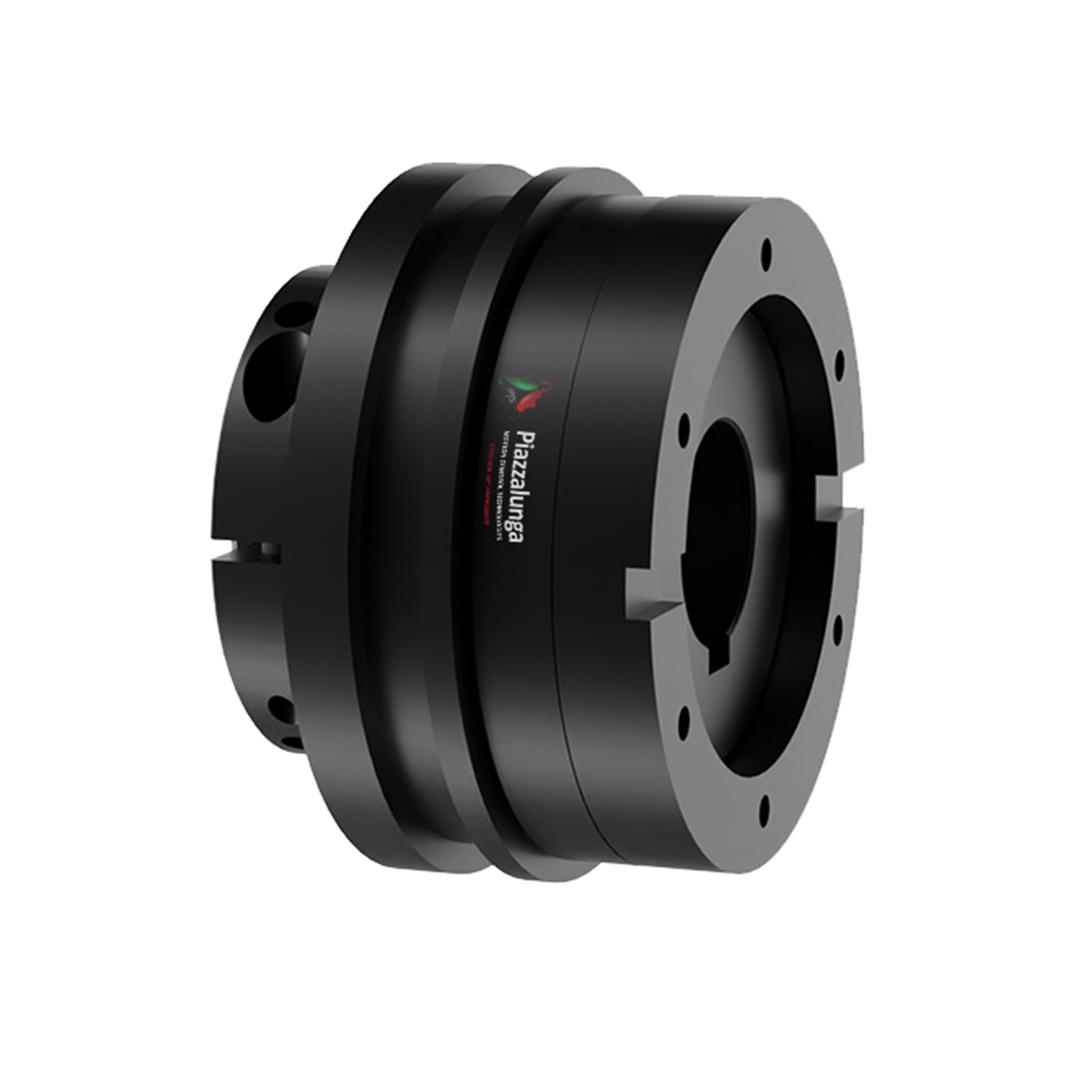 SERIE LS-LR
Limiteurs de couple dont la couple est transmise par les sphères/rouleaux. La couple d'intervention est réglé en agissant sur la pression exercé par les ressorts.
À la poursuite de la couple d'intervention la partie mouvante du limiteur, connexe à la partie fixe grâce aux sphères/rouleaux , roule et cause la sortie des sphères/rouleaux de leur place en provoquant ainsi un mouvement axial qui détermine l'intervention du bouton de déclenchement qui
arrêt l'action de la machine.
.
FEATURES
Intervention torque: 2.5 - 12.000 Nm
Maximum bore: 20 - 120 mm
Very fast intervention times
Standard version with equidistant or 360 ° re-engagement
Ideal for use in humid and oily environments with low friction
Precise torque adjustment system by means of a balanced adjustable ring nut
.
ON DEMAND
Prepared for shrink disc or other types of fixing
Complete with transmission component (crown, pulley, gear)
With customized in-phase re-engagement (30 °, 45 °, 60 ° ..)
Microswitch or proximity for automatic stop on overload
.
.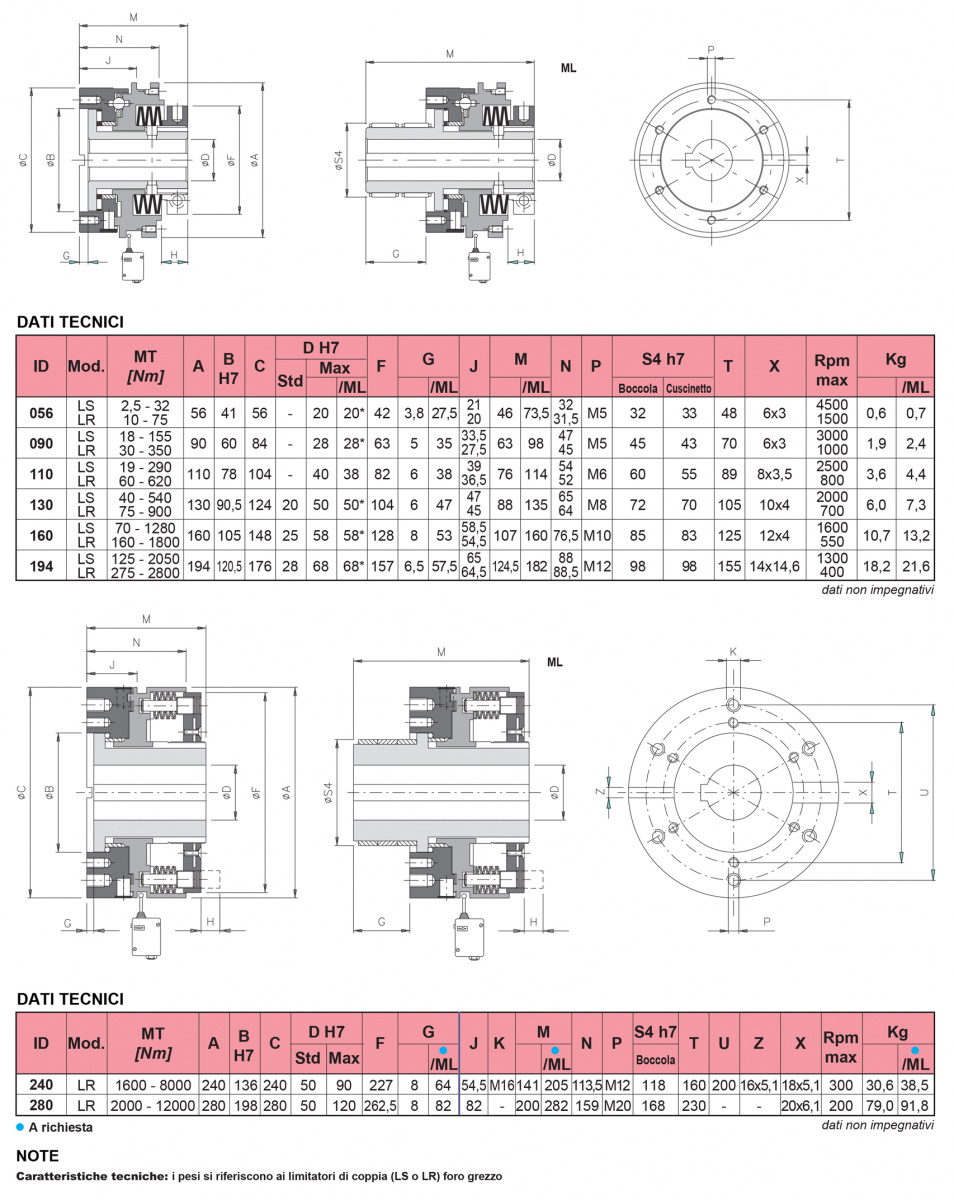 .
PARALLEL AXIS ASSEMBLY