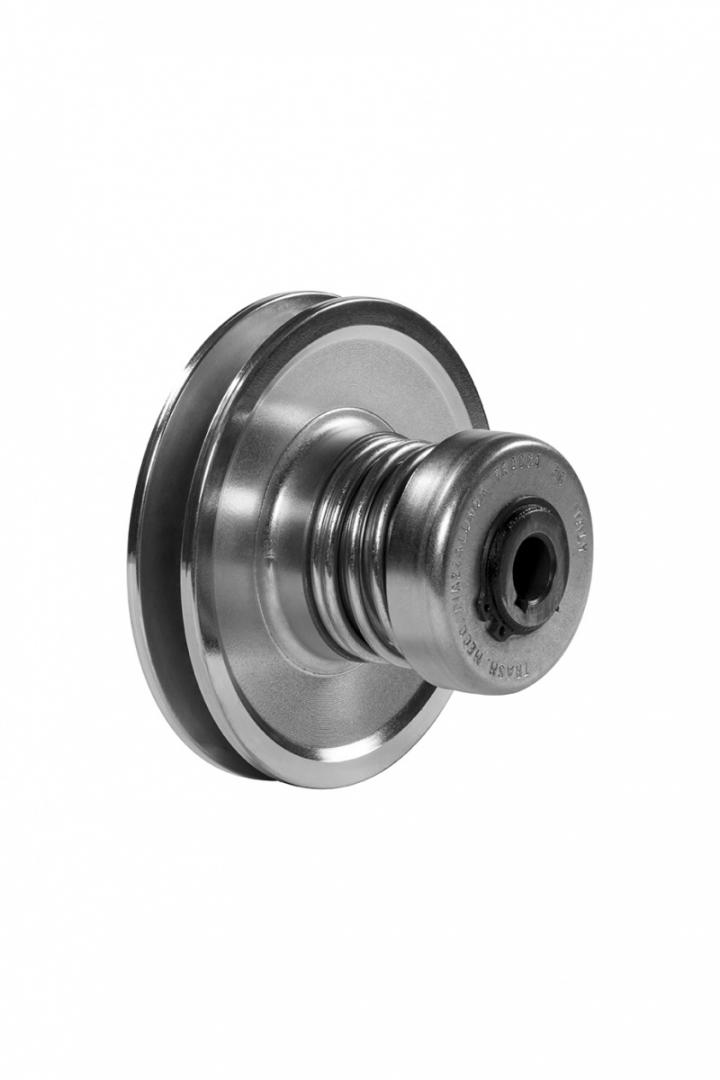 SERIES MINI
Mono expanding pulleys MINI serie are subset of ES/RV serie.
The small sizes allow the use of "normal" belts section Z, A, B.
The quality of the components such as the self lubricating coated steel shaft, the zinc coated cast iron flanges and the helical springs ensure a very good response to the various applications in different fields.
.
FEATURES
Variation ratio: 1: 6
Transmissible power: 0.25 - 0.75 Kw
Compact size
Simple expansion