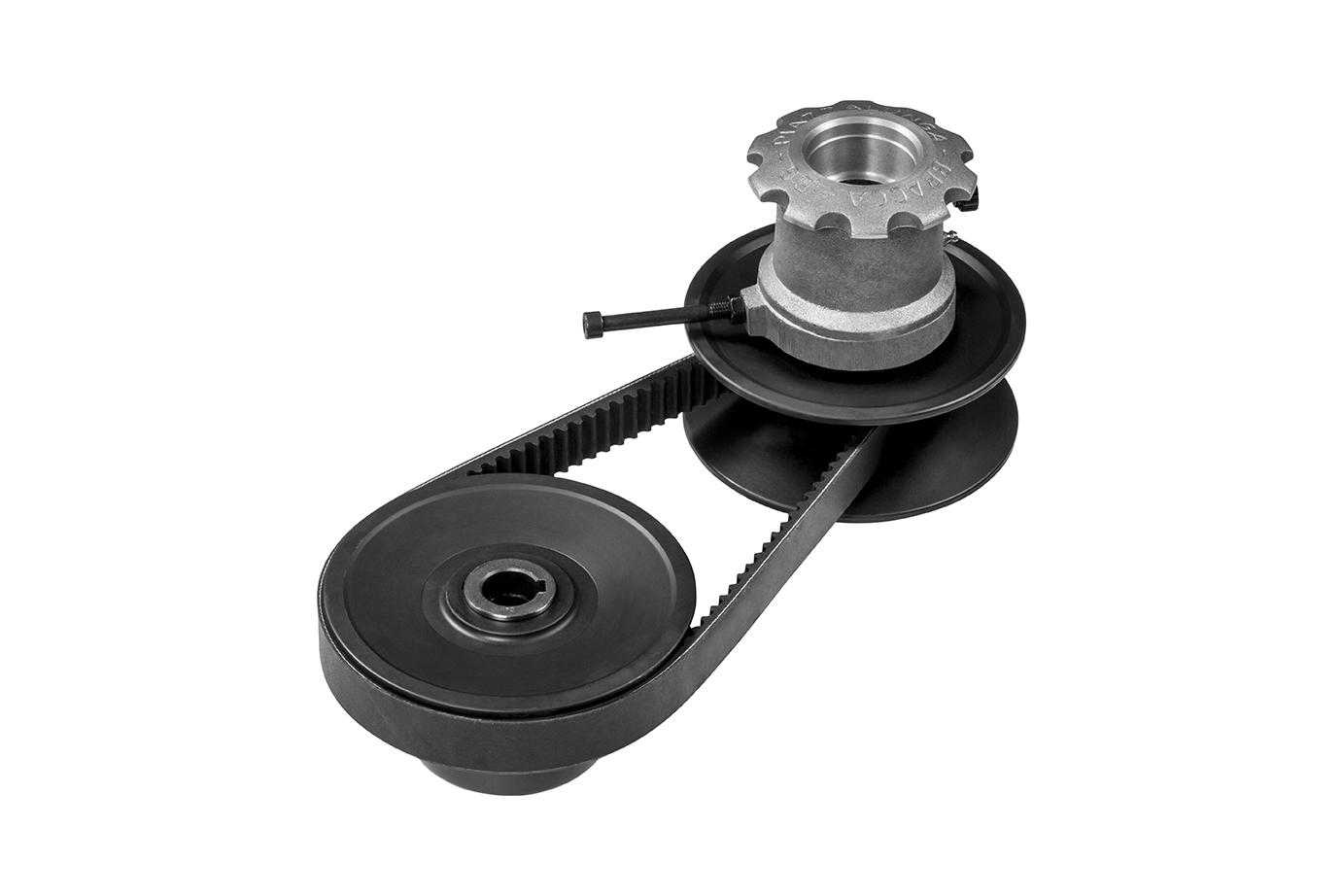 SERIES ES/RV
The ES-RV variator takes advantage of the working principle based on the use of 2 mono expanding pulleys placed on fixed wheelbase machinery.
It is composed by a drive pulley type R (with bearing) or type RV (with handwheel to set speed variation) and by a driven pulley type ES with one helical spring.
By acting on the hand wheel of the drive pulley, the speed of the driven pulley will change.
The outgoing speed wide range and the best performance of the transmission offer useful solutions to any applications.
If you need remote speed control, we can provide many custom made solutions such as: hydraulic controls, powered servocontrols, interface for pneumatic cylinders or chain sprockets.
.
FEATURES
Variation ratio: 1: 9
Transmissible power: 0.25 - 18.5 Kw
Fixed wheelbase
Simple expansion