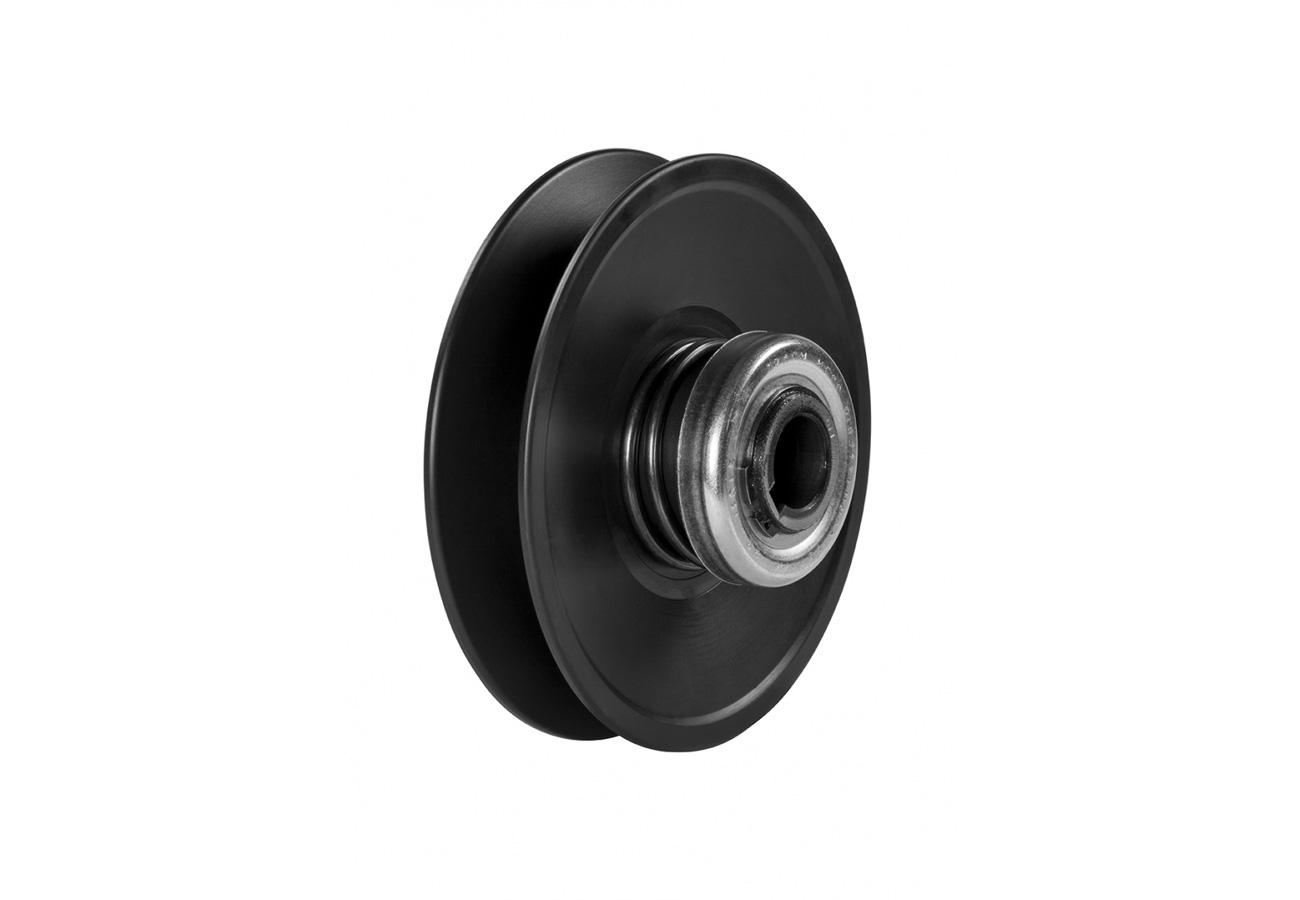 SERIES 100
Double expanding pulleys serie 100 are conceived especially for customers who need products interchangeable with those of our competitors, thus keeping a good price/quality ratio.

They are compact and represent the right solution to most applications.

The power range, the quality of the components such as the self lubricating coated steel shaft, the phosphated cast iron flanges and the helical springs ensure a very good response to the various applications in different fields.
.
FEATURES
Variation ratio: 1: 3
Transmissible power: 0.37 - 4 Kw
Maintenance free
Double expansion