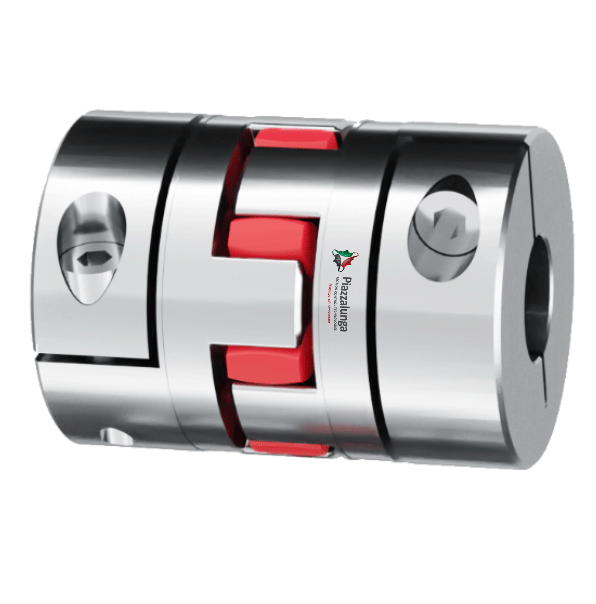 SERIES GSTR
Jaw couplings serie GSTR are composed by 2 hubs and an elastic element (spider) which allow the use in hard working coditions.
We can supply standard or customized products with standard or small hubs, flange or hub suitable for locking assembly.
PIAZZALUNGA GSTR couplings are made of carbon steel; on request they can be made of aluminium or cast iron.
.
FEATURES
Compensation of axial, angular and lateral misalignment
Shock and vibration damping
Electrical insulation
Executions according to drawing
Ease of assembly
.

TECHNICAL DATA