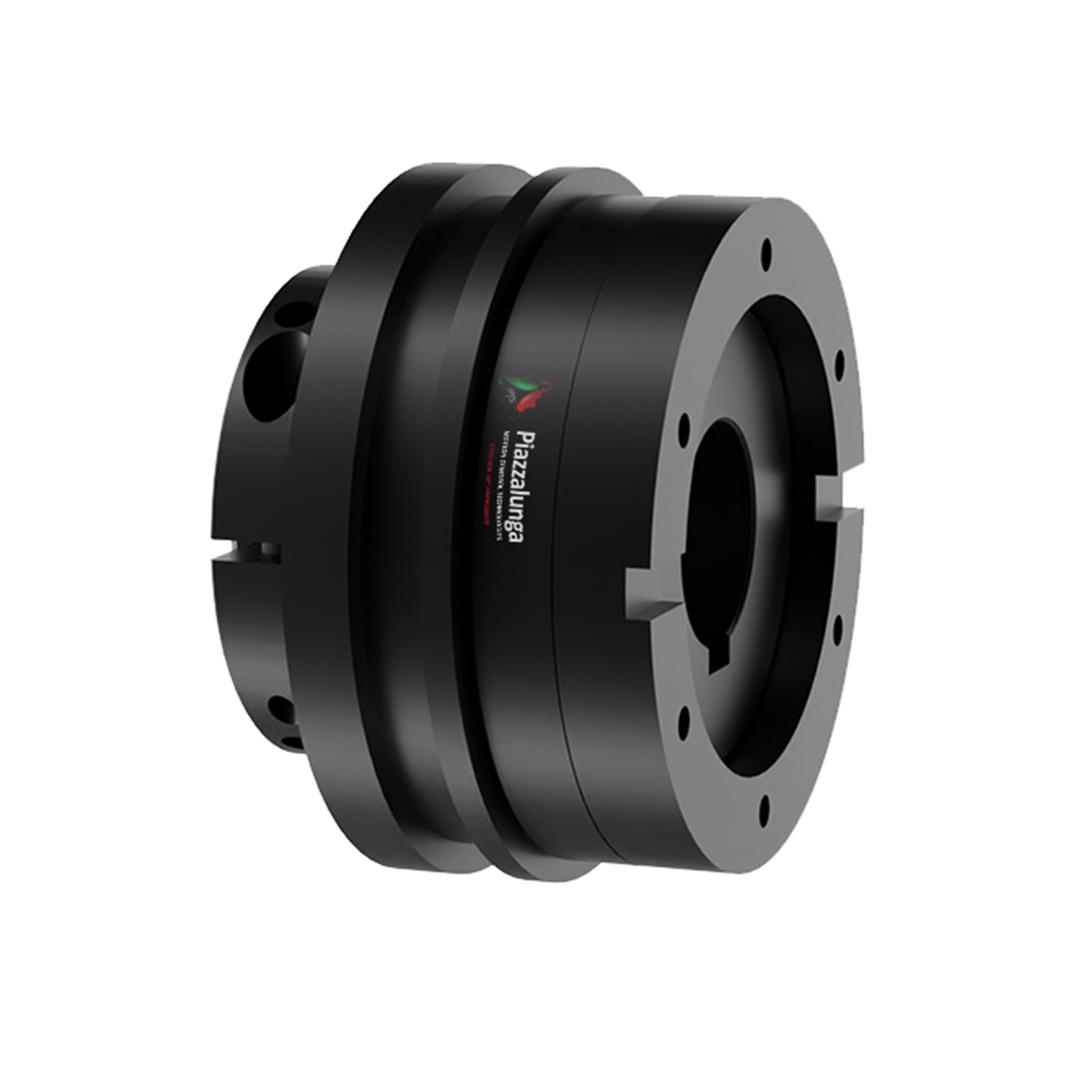 SERIES LS-LR
Torque limiters in which the torque is transmitted by the balls/rollers. The torque limit value is regulated by adjusting the pressure exerted by the springs.
Once the torque limit value is reached , the moving part of the limiter rotates causing the leak of the balls/rollers connecting the fixed par to the moving one.
This produces an axial movement that activates the release switch and stops the machine/plant instantaneously.
.
FEATURES
Intervention torque: 2.5 - 12.000 Nm
Maximum hole: 20 - 120 mm
Very fast intervention times
Standard version with equidistant or 360 ° re-engagement
Ideal for use in humid and oily environments with low friction
Precise torque adjustment system by means of a balanced adjustable ring nut
.
ON DEMAND
Prepared for shrink disc or other types of fixing
Complete with transmission component (crown, pulley, gear)
With customized in-phase re-engagement(30 °, 45 °, 60 ° ..)
Microswitch or proximity for automatic stop on overload
.
.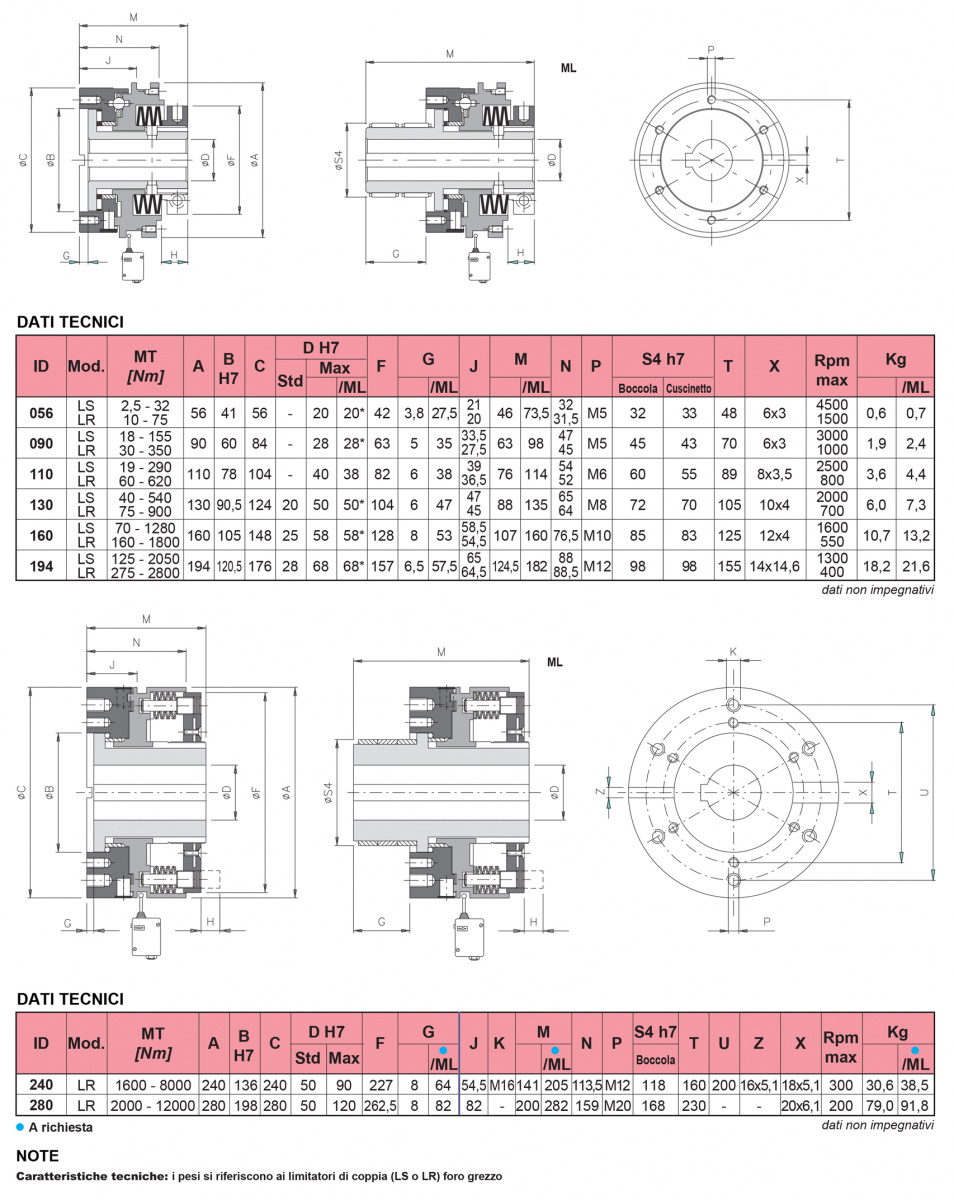 .
PARALLEL AXIS ASSEMBLY